Why International Fleet Solutions
When a hailstorm damages a large inventory, it is critical to work with a knowledgeable and experienced company – one that can get you back up and running as quickly and efficiently as possible. At IFS, our team of professionals moves quickly and will arrive within hours to help assess damage.
What you can expect when working with IFS:
We will have experts on-site to help inspect the condition of the vehicles, provide cost analysis of damage and suggest a course of action.

We will work directly with claim adjusters, significantly reducing the time it takes to complete an adjustment. This process is a critical step when it comes to getting inventory back to normal after a storm.
We will mobilize at your location to ensure we repair the damaged inventory as quickly as possible.

Highly trained and proven technicians will use specialized tools to return vehicles to their original condition without affecting paint finish, ensuring the factory warranty remains intact so you can sell your vehicles with confidence.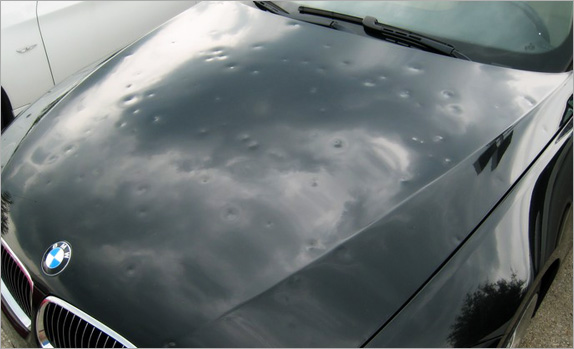 Our hail damage repair process is a quick, professional and cost-effective way to deal with a hail damage catastrophe.
When you work with IFS, you can rest assured knowing you are working with a highly trained team. From a dedicated project manager to quality control managers and professional technicians, you will have an efficient, diligent and professional team on your side.
Our number one priority is to return your inventory to pre-damaged condition as quickly and smoothly as possible. We guarantee it!